The "best VPN for China that actually works", this has always been a hot topic among expats in China. Despite the crackdowns and restrictions, there are a lot of VPN providers who're trying to sell their services for expats in China. To be honest, there's a bunch of mediocre VPN providers out there.
Finding the best from Google is not an easy job because of all the "promoted" content you come across. You need to put a lot of time and effort to research and find the best reliable VPN services in China.
Backstory, VPN for China
Having stayed for more than three years in China, I know what works and what doesn't when it comes to climbing over the great firewall of China.
I've tried multiple VPN providers and even wrote a few tutorials on how to set up DIY SOCKS5 proxies for personal use. Without further ado, let's look at the best working for VPN for China.
Note:
I've reviewed a trustworthy Shadowsocks service provider also.
These are my honest recommendations as of September 2018.
ExpressVPN
You should've heard a lot about them, right? But there are several solid reasons why you should go with ExpressVPN instead of choosing their competitors.
Major Features of ExpressVPN
Let's look at why ExpressVPN turns out to be the best VPN for China.
Uptime
ExpressVPN has the best up-time comparing to its competitors. Most of their optimized Asian servers are available round the clock.
AES-256 Encryption
Yes, encryption is an essential factor while looking for the best VPN provider. AES (trusted by security experts) is a secure encryption algorithm used in symmetric key cryptography. Additionally, the company uses an RSA-4096 handshake and SHA-512 hash message authentication code, along with PFS. Meaning, you're in good hands.
OpenVPN and other protocols
ExpressVPN recommends you protocols and servers based on your location and connection. The company also lets you choose the protocols manually in case you know what you're doing.
Stream/Unblock Netflix
Important feature. A lot of expats in China has a Netflix account and want to stream their favorite TV shows and movies online or on the go. ExpressVPN's USA, UK, Canada, Hong Kong, and Taiwan servers are optimized for streaming Netflix.
Dedicated Apps
ExpressVPN has dedicated apps for MacOS, Windows, iOS, Android, routers, and Linux. Their knowledge base comes with pretty neat guides.
---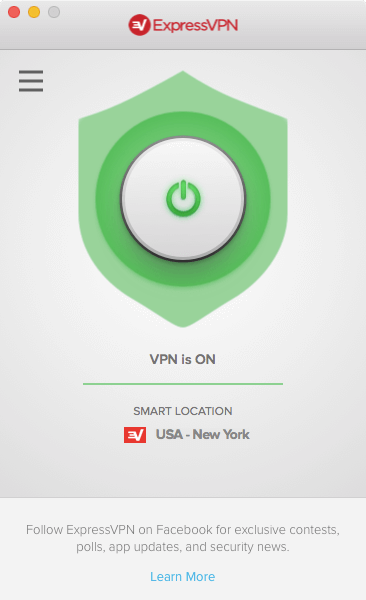 ExpressVPN on MacOS.
---
Furthermore, the company offers a "limited" free trial as well. You should try the full-featured version of ExpressVPN "risk-free" for 30 days. Not happy? You'll get a full refund within 30 days, no questions asked.
Pros
Reliable, ExpressVPN is a trusted brand.
Few optimized servers for streaming Netflix.
Dedicated Apps
Con
One ExpressVPN subscription only covers three devices of any type.
CLICK HERE TO SIGN-UP WITH EXPRESSVPN.
SocketPro
VPN is not your thing? You prefer proxy servers to stream Netflix and access Google? Give SocketPro a try.
So what's SocketPro?
SocketPro is essentially a ShadowsocksR proxy service provider that offers cheap easy to use proxy servers which lets you unblock websites and climb the GFW. The whereabouts of SocketPro team are anonymous because of the nature of the service they provide.
I've been using their service for almost two years. So, don't worry about the anonymity. It's for their own good to survive in China.
Shadowsocks vs. ShadowsocksR
Shadowsocks is an open source SOCKS5 proxy which, according to their official site, is designed to protect your internet traffic.
ShadowsocksR is a fork of the original Shadowsocks project, claimed to be superior in terms of security and stability.
Here are my blog posts on how to manually setup Shadowsocks and ShadowsocksR.
Why ShadowsocksR instead of a VPN?
A conventional VPN protocol creates a network that slows down Chinese websites, which can be annoying when you're using Taobao, WeChat, JD.com, etc.
On the other hand, Shadowsocks has a Global Mode and Auto Mode.
The Global Mode acts similar to a VPN connection whereas the auto settings (Auto mode by PAC) makes sure you can access Chinese website faster, without using a proxy.
Major features of SocketPro
SockePro is packed with cool features as well. They've almost 8000+ active users and 90 node servers.
Speed
They use a modern socks5 protocol to transfer your data, which is faster compared to a traditional VPN.
Cross-platform support
Unlike ExpressVPN, SocketPro DO NOT limit your connection, meaning you can connect all your device at the same time.
Secure
Your connection is secured with 256-bit encryption to protect your data from prying eyes.
CLICK HERE TO SIGN-UP WITH SOCKETPRO.
Pros
Dirt Cheap and fast.
Unlimited bandwidth and speed.
Few optimized servers for streaming Netflix.
Cons
Monthly plans are okay, but the yearly plan comes with better servers.
No dedicated app for iOS, you should purchase a 3rd party app.